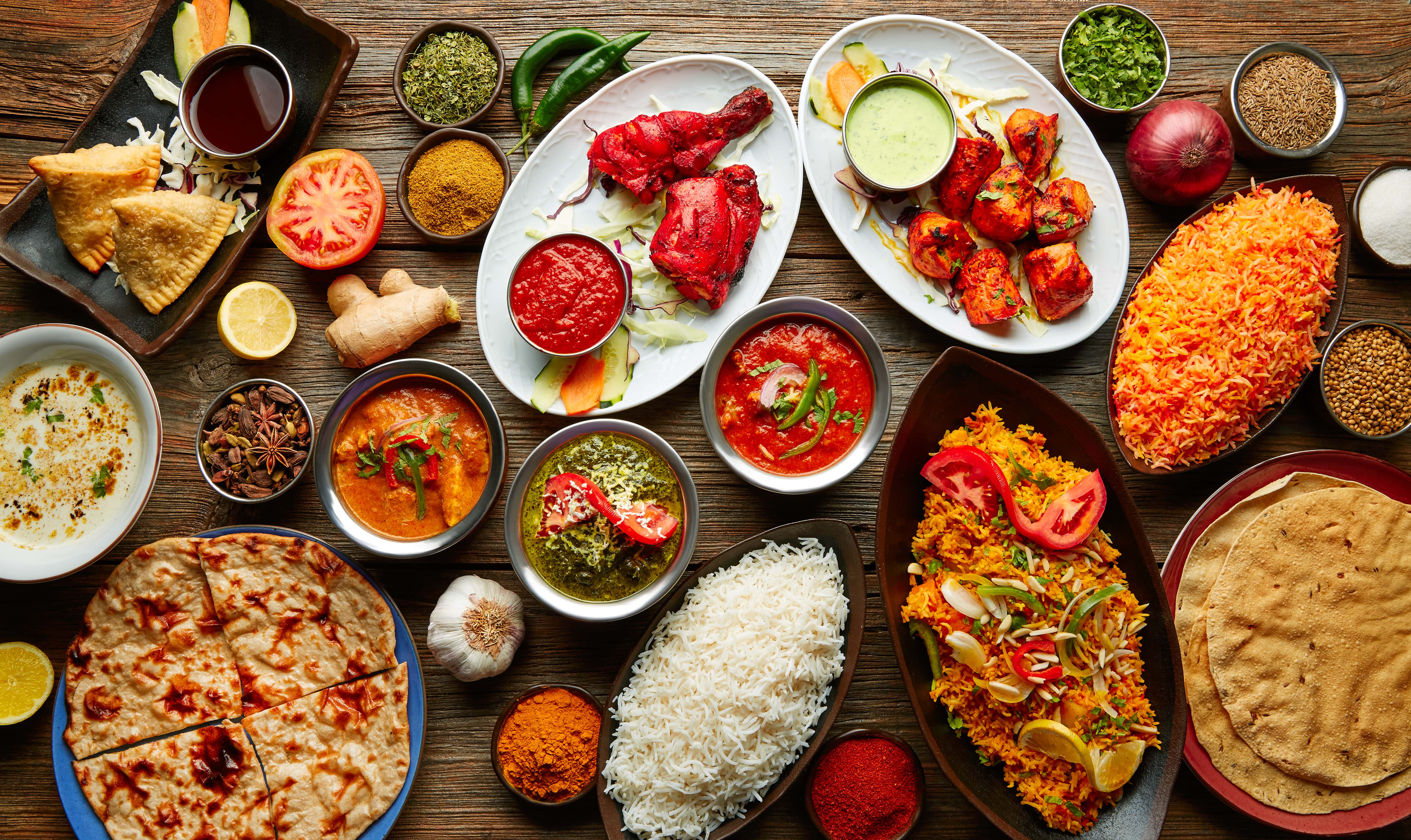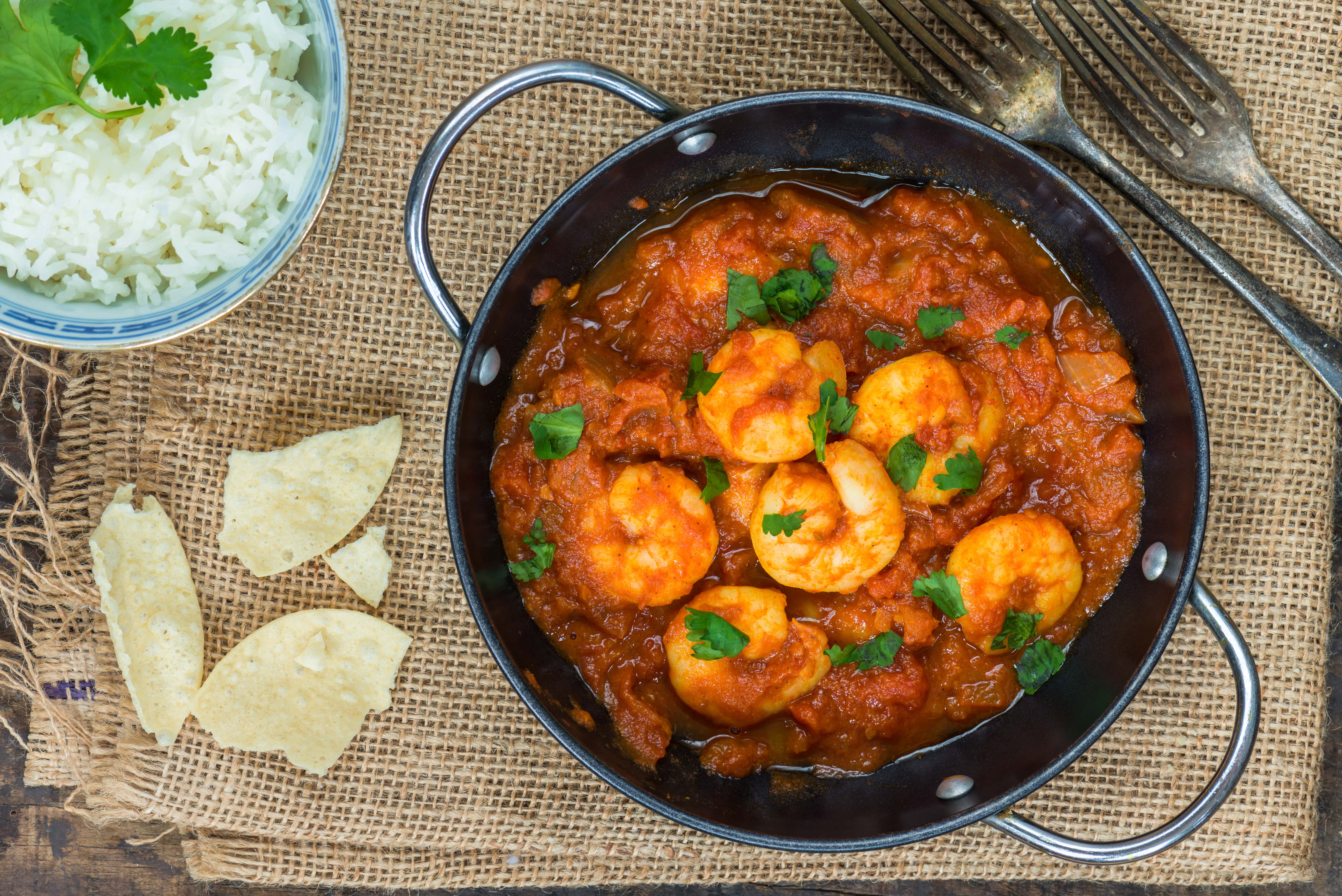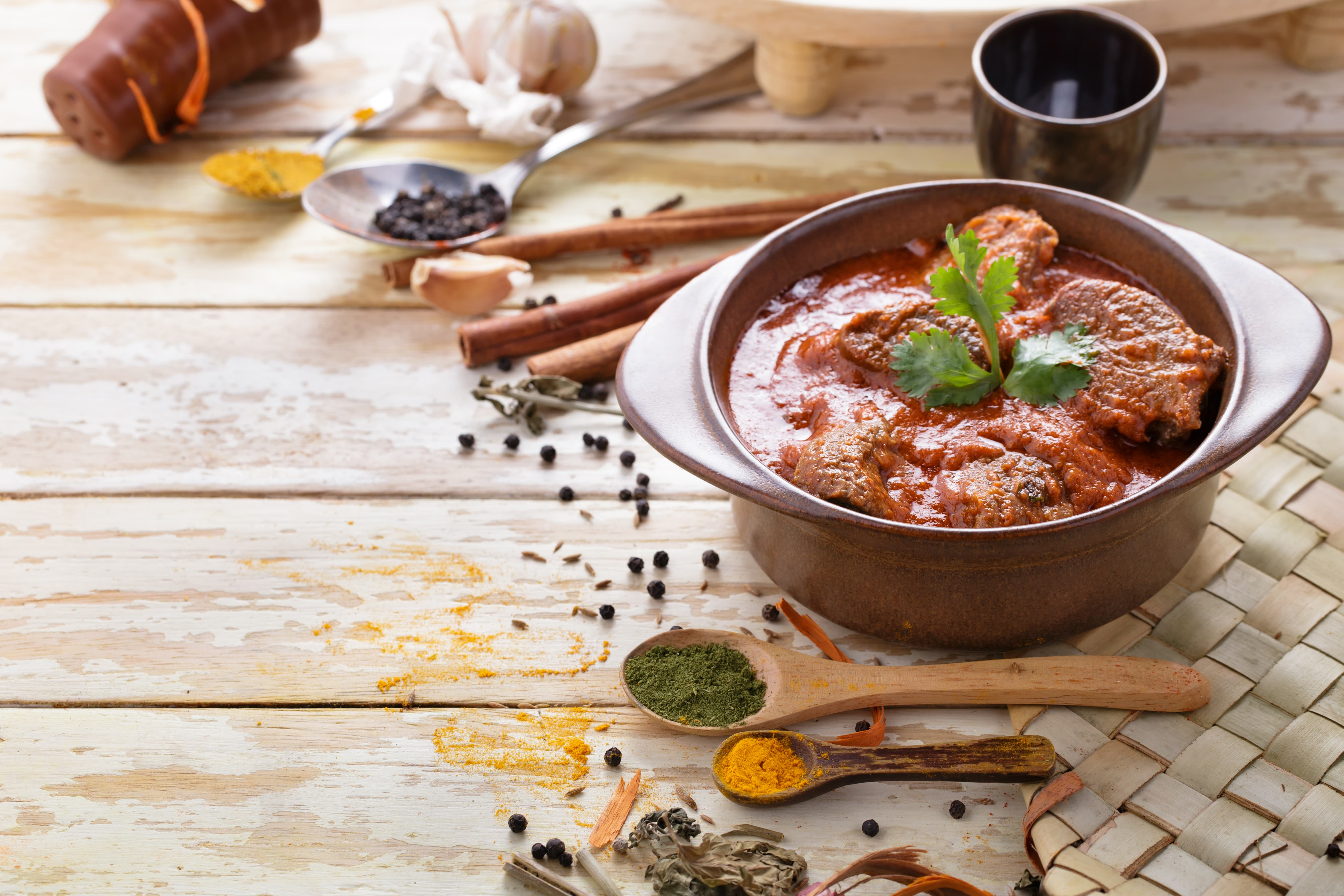 Terms & Conditions
These Terms of Use (hereinafter referred to as "Agreement", "Terms of Use" or "Terms") are a legally binding agreement between you either an individual, group or entity (the "User", "You", or "Your") and Foosto ("Mobile Application" or "Platform") owned and operated by True Alliance Ltd, Bangladesh ("Foosto", "Founder", "We", "Us", or "Our").By using the application, you represent that you have read and agree to be bound by the this Agreement, as well as any other guidelines, privacy policy, cancellation policies, rules and additional terms referenced herein, collectively referred to as "Terms of Use". These Terms set out the legally binding agreement with respect to your access and use of the application and our provision of the Services (as defined below).Please read these Terms of Use carefully. Your access to Application constitutes your acceptance of all the provisions of these Terms of Use. If you are unwilling to be bound by these Terms of Use, please do not access the Application.
1
Definitions
"Account" means a user's registered account successfully opened by the User by completing the registration process provided on foosto mobile application, downloaded from Google play store or from Apple iTunes "Merchant" is a User who is authorized to sell his/her own home-made food through the platform. "Customer" is a User who purchases home-made food through the platform.
2
Eligibility
The Application is not designed for use by persons under the age of 18 years. If the legal age of entering into binding agreements is older than 18 years, you are not eligible to use the Application unless you have attained the age of majority. Membership or use of this Application is void where prohibited by applicable law, and the right to access the Application will be deemed to be revoked in such jurisdictions ab initio. By using the Application and/or the Services, you represent and warrant that you have the right, authority, and capacity to enter into this Agreement and to abide by all of the terms and conditions set forth herein. You also represent and warrant that you will use the Application in a manner consistent with any and all applicable laws and regulations.
3
Services
Services include all services made available through the Platform including but not limited to creation of User account, writing reviews, accessing reviews, rating/recommending food, selling and acquiring food through the Platform. For any food where payment is required, the platform may provide a facility for the same. The Application reserves the right to change the nature of Services at its sole discretion.
4
How the Site Works
Foosto provides an online platform where local experts can advertise their food and sell them to other users of the platform. Foosto can only provide this service if Users provide it with certain personal information which is used to deliver and improve the Service to its Users. Foosto only makes available the online platform with relevant technology for Users. Unless explicitly specified otherwise on the Application, Our responsibility is limited to facilitating the availability of the Application. PLEASE NOTE THAT, FOOSTO CANNOT AND DOES NOT CONTROL THE SUITABILITY, LEGALITY OF ANY CONTENT ON THE PLATFORM. FOOSTO IS NOT RESPONSIBLE FOR AND DISCLAIMS ANY AND ALL LIABILITY RELATED TO ANY AND ALL USER GENERATED CONTENT ON THE PLATFORM. ACCORDINGLY, ANY DECISION TO USE A POSTED/RECOMMENDED FOOD WILL BE MADE BY THE USER AT THEIR OWN RISK.
5
User Conduct
Users shall not use the Application in order to transmit, distribute, store or destroy material, including without limitation content provided by the Application: for any unlawful purpose or in violation of any applicable law, regulation, international law or laws of any other country; or in a manner that will infringe the copyright, trademark, trade secret or other intellectual property rights of others or violate the privacy, publicity or other personal rights of others, or that is defamatory, libelous, obscene, threatening, abusive or is offensive to users of the Application, such as content or messages that promotes racism, bigotry, hatred or physical harm of any kind against any group or individual; or that is false or misleading; or that harasses or advocates harassment of another person.
Users are also prohibited from violating or attempting to violate the security of the Application, including, without limitation the following activities:
Accessing data not intended for such user or logging into a server or account which the User is not authorized to access;
Attempting to probe, scan or test the vulnerability of a system or network or to breach security or authentication measures without proper authorization;
attempting to interfere with service to any user, host or network, including, without limitation, via means of submitting a virus to Application, overloading, "flooding", "spamming", "mailbombing", "hacking" or "crashing"; or
forging any TCP/IP packet header or any part of the header information in any e-mail or newsgroup posting. Violations of system or network security may result in civil or criminal liability.
Specific Restrictions on Rights to Use: In addition to the above, the users shall not:
modify, adapt, translate, or reverse engineer any portion of the Application and/or Services;
remove any copyright, trademark or other proprietary rights notices contained in or on the Application and/or Service;
use any robot, spider, site search/retrieval application, or other device to retrieve or index any portion of the Application and/or Service or for crawling the Application and scraping content or to circumvent the technological methods adopted by the Application to prevent such prohibited use;
collect any information about other Users including Members (including usernames and/or email addresses) for any purpose other than that specified in services;
reformat or frame any portion of the web pages that are part of the Application and/or Service;
create user accounts by automated means or under false or fraudulent pretenses;
create or transmit unwanted electronic communications such as "spam" to other users or members of the Application and/or Service or otherwise interfere with other User's or Visitor's enjoyment of the Application and/or Service;
submit any content or material that falsely express or imply that such content or material is sponsored or endorsed by the Application;
transmit any viruses, defects, Trojan horses or other items of a destructive nature;
use of the Application or Services to violate the security of any computer network, crack passwords or security encryption codes, transfer or store illegal material including that are deemed threatening or obscene;
copy or store any content offered on the Application for other than your own use;
take any action that imposes, or may impose in our sole discretion, an unreasonable or disproportionately large load on the Platform's IT infrastructure;
6
Remedies with Foosto
You understand and agree that Foosto has the right to investigate and prosecute violations of any of the above to the fullest extent of the law. Foosto reserves the right to take actions to prevent/control such violation including without limitation, removing the offending communication or content from the Application and/or terminating the membership of such violators and/or blocking their use of the Application and/or Service. Foosto shall also be entitled to investigate occurrences which may involve such violations and take appropriate legal action, involve and cooperate with law enforcement authorities in prosecuting Users who are involved in such violations.
7
Account Registration and Access
You may browse the Application and view content without registering, but as a condition to using certain aspects of the Platform, you are required to register at foosto mobile application by providing us with the required information. You agree to provide us with complete and accurate information upon registration and to keep such information accurate and up-to-date. Failure to do so shall constitute a breach of these Terms of Use, which may result in immediate termination of your user account. We reserve the right to refuse registration of, or cancel a User Name in its sole discretion. You are solely responsible and liable for activity that occurs on your account and shall be responsible for maintaining the confidentiality of your login credentials. You shall never use another user's account without such other user's prior express permission. You will immediately notify Us in writing of any unauthorized use of your account, or other account related security breach of which you are aware.
We reserve the right to access your account and the information that you have provided, for support, maintenance purposes or for any security-related or business reasons.
By allowing Us to access your facebook/google Account, as permitted under the applicable terms and conditions that govern your use of the facebook/google Account. You represent that you are entitled to disclose your Account login information to Us and/or grant Us access to your facebook/google Account (including, but not limited to, for use for the purposes described herein), without breach by you of any of the terms and conditions that govern your use of the facebook/google Account and without obligating Us to pay any fees or making Us subject to any usage limitations imposed by facebook/google. By granting Us access to facebook/google Accounts, you understand that We will access, make available and store (if applicable) any Content that you have provided to and stored in your facebook/google Account so that it is available on and through the Application and your profile page. Any personally identifiable information that you post to your facebook/google Account may be available on and through your Foosto Account on the Application, Services and Application. Please note that if facebook/google Account or associated service becomes unavailable or Our access to facebook/google Account is terminated by facebook/google, then facebook/google Content will no longer be available on and through the Site. PLEASE NOTE THAT YOUR RELATIONSHIP WITH YOUR facebook/google ACCOUNT IS GOVERNED SOLELY BY YOUR AGREEMENT(S) WITH facebook/google. We makes no effort to review any facebook/google Content for any purpose, including but not limited to for accuracy, legality or non-infringement and We are not responsible for any such content.
You are solely responsible for ensuring that these Terms of Use are in compliance with all laws, rules and regulations applicable to you and the right to access the Service is revoked where these Terms of Use or use of the Service is prohibited and, in such circumstances, you agree not to use or access the Application or Services in any way.
8
Content made accessible by Foosto
All Content, whether publicly posted or privately transmitted, is the sole responsibility of the person who originated such content. The Application cannot guarantee the authenticity of any content or data which Users may provide about themselves or local businesses through recommendations, ratings or reviews. You acknowledge that all content accessed by you using the Platform is at your own risk and you will be solely responsible and liable for any damage or loss to you or any other party resulting therefrom. For purposes of these Terms of Use, the term "Content" includes, without limitation, any location information, food offered for sale through the platform, business information, experience information, comments, ratings, reviews, recommendations, data, text, photographs, software, scripts, graphics, and interactive features generated, provided, or otherwise made accessible by the Application on or through the Platform. Content added, created, uploaded, submitted, distributed, purchased, sold, posted or otherwise obtained through the Platform by Users, including content that is added to the Service in connection with users linking their accounts to third party applications and services, is collectively referred to as, "User Submissions".
9
User Submissions
We may use your User Submissions in a number of different ways in connection with the Application as the Site Owner may determine in its sole discretion, including but not limited to, publicly displaying it, reformatting it, incorporating it into marketing materials, advertisements and other works, promoting it, distributing it. By submitting User Submissions on the Application, you hereby do and shall grant the Application a worldwide, non-exclusive, royalty-free, fully paid, sublicensable and transferable license to use, reproduce, distribute, display, perform, and otherwise fully exploit the User Submissions in connection with the Application (and its successors and assigns'), including without limitation for promoting and redistributing part or all of the Application (and derivative works thereof). You also hereby do and shall grant each user of the Application, a non-exclusive license to access your User Submissions through the Application.
You represent and warrant that you have all rights to grant such license to us without infringement or violation of any third party rights, including without limitation, any privacy rights, publicity rights, copyrights, contract rights, or any other intellectual property or proprietary rights.
You understand that all information publicly posted or privately transmitted through the Application is the sole responsibility of the person from which such Content originated; that the Application will not be liable for any errors or omissions in any Content; and that the Application cannot guarantee the identity of any other users with whom you may interact in the course of using the Application.
10
Modification of Terms of Use
You understand and agree that these Terms and the Application can be modified by the Site Owner at its sole discretion, at any time without prior notice, and such modifications will be effective upon such new terms and/or upon implementation of the new changes on the Application. You agree to review the Terms of Use periodically so that you are aware of any such modifications and the Company shall not be liable for any loss suffered by you on your failure to review such modified Terms. Unless expressly stated otherwise, any new features, new services, enhancements or modifications to the Application or Service implemented after your initial access of Application or use of the Service shall be subject to these Terms.
11
Maintenance
Foosto may at its sole discretion and without assigning any reason whatsoever at any time deactivate or/and suspend the User's access to the Application and/or the Services (as the case may be) without giving any prior notice, to carry out system maintenance or/and upgrading or/and testing or/and repairs or/and other related work. Without prejudice to any other provisions of this Agreement, Foosto shall not be liable to indemnify the User for any loss or/and damage or/and costs or/and expense that the User may suffer or incur, and no fees or/and charges payable by the User to Foosto shall be deducted or refunded or rebated, as a result of such deactivation or/and suspension.
12
Ownership
Except for the content submitted by the Users, on the application, any material, content or logos, marks, software on or part of the Application and all aspects thereof, including all copyrights and other intellectual property or proprietary rights therein, is owned by Foosto or its licensors. You acknowledge that the Application and any underlying technology or software on the Application or used in connection with rendering the Services are proprietary information owned or duly licensed to Foosto, except where it is indicated otherwise. You are prohibited to modify, reproduce, distribute, create derivative works of, publicly display or in any way exploit, any of the content, software, marks, logos, and/or materials available on the Application in whole or in part except as expressly allowed under the Terms of Use. You have no other express or implied rights to use, in any manner whatsoever, the content, software, marks, logos, and/or materials available on the Application.
13
Ownership
If you enter into correspondence or engage in commercial transactions with any User or third parties in connection with your use of the Services, such activity would be solely between you and that User or third party. Foosto shall have no liability, obligation or responsibility for any such activity.
14
Ownership
Save to the extent required by law, Foosto has no special relationship with or fiduciary duty to you. You acknowledge that Foosto has no control over, and no duty to take any action regarding: which Users gain access to the Service; what Content you access via the Service; what effects the Content may have on you; how you may interpret or use the Content; or what actions you may take as a result of having been exposed to the Content.
You release Foosto from all liability for you having acquired or not acquired a food or reviews through the Platform. The Service may contain, or direct you to applications containing, information that some people may find offensive or inappropriate. Foosto makes no representations concerning any Content contained in or accessed through the Platform, and Foosto will not be responsible or liable for the accuracy, copyright compliance, legality or decency of material contained in or accessed through the Platform.
You release Us from all liability relating to your connections and relationships with other Users. You understand that we do not, in any way, screen Users, nor do we inquire into the backgrounds of Users or attempt to verify their backgrounds or statements. We make no representations or warranties as to the conduct of Users or the veracity of any information Users provide. In no event shall we be liable for any damages whatsoever, whether direct, indirect, general, special, compensatory, consequential, and/or incidental, arising out of or relating to the conduct of you or anyone else in connection with the Services, including, without limitation, bodily injury, emotional distress, and any damages resulting in any way from communications or meetings with Users or persons you may otherwise meet through the Services. As such, you agree to take reasonable precautions and exercise the utmost personal care in all interactions with any individual you come into contact with through the Services, particularly if you decide to meet such individuals in person. For example, you should not, under any circumstances, provide your financial information (e.g., credit card or bank account numbers) to other individuals.
The Application, service, content and add-to link are provided "as is", "as available" and are provided without any representations or warranties of any kind, express or implied, including, but not limited to, the implied warranties of title, non-infringement, merchantability and fitness for a particular purpose, and any warranties implied by any course of performance or usage of trade, all of which are expressly disclaimed, save to the extent required by law.
The Company, and its directors, employees, agents, representatives, suppliers, partners and content providers do not warrant that:
the service will be secure or available at any particular time or location;
any defects or errors will be corrected;
any content or software available at or through the service is free of viruses or other harmful components; or
the results of using the service will meet your requirements.
Your use of the Application, service, content and add-to link is solely at your own risk. Some states/ countries do not allow limitations on implied warranties, so the above limitations may not apply to you.
15
Limitation of Liability
All liability of Foosto, its directors, employees, agents, representatives, partners, suppliers or content providers howsoever arising for any loss suffered as a result of your use of the site, service, content, user submissions or add-to link is expressly excluded to the fullest extent permitted by law, save that, if a court of competent jurisdiction determines that liability of Foosto, its founder, directors, employees, agents, representatives, partners, suppliers or content providers (as applicable) has arisen, the total of such liability shall be limited in aggregate to one hundred Dollars ($100).
The foregoing limitation of liability shall apply to the fullest extent permitted by law in the applicable jurisdiction. In no event, will the total liability of Foosto or its directors, employees, agents, representatives, partners, suppliers or content providers to you for all damages, losses and causes of action arising out of or relating to these terms, your use of the Application or your interaction with other Users (whether in contract, delict including negligence, warranty or otherwise) with respect to the site, service, content, user submissions or add-to link for:
indirect or consequential losses or damages;
loss of actual or anticipated profits;
loss of revenue;
loss of goodwill;
loss of data;
loss of anticipated savings;
wasted expenditure; or
cost of procurement of substitute goods or services.
Nothing in these Terms shall be deemed to exclude or limit your liability in respect of any indemnity given by you under these Terms. Applicable law may not allow the limitation or exclusion of liability or incidental or consequential damages, so the above limitation or exclusion may not apply to you. In such cases, the Company's liability will be limited to the fullest extent permitted by applicable law.
16
Indemnity
You agree to release, defend, indemnify, and hold Foosto and its founder, affiliates, subsidiaries, and their officers, directors, employees and agents, harmless from and against any claims, liabilities, damages, losses, and expenses, including, without limitation, reasonable legal and accounting fees, arising out of or in any way connected with:
your access to the Application,
your use of the Services,
the violation of these Terms of Use by you, or
the infringement by you, or any third party using your account or User ID or password, of any intellectual property or other right of any person or entity.
17
Privacy
Use of the Application and/or the Services is also governed by our Privacy Policy.
18
Confidentiality
User agrees to take all possible precautions with regard to protecting Confidential Information from any third party. Further no use, refolding, transformation or storage of the Confidential Information shall be made by the User without the prior written permission of Foosto, except where required to be disclosed pursuant to any applicable law or legal process issued by any court or the rules of any competent regulatory body.
All information and data submitted by the User shall be in accordance with the Terms of Use.
The User has access to only his own data and information stored in the database at Application (subject to prior confirmation of identity) and nothing more. The User may edit or amend such data and information from time to time.
All Confidential Information (including name, e-mail address etc.) voluntarily revealed by the User to other Users, is done at the sole discretion and risk of the User. The Company shall not be responsible for misuse of any such information, collected by a third party, or any unsolicited messages from such third parties.
If the User is not genuine and is using or accessing the Application to gain Confidential Information and if such a User has obtained access to the Confidential Information, it shall be a breach of this Agreement and shall be kept absolutely confidential. Any use or divulgence of such Confidential Information by such User, shall entitle Foosto to inquire and investigate and seek legal remedy against such User including to seek temporary and permanent injunction.
19
Miscellaneous
Governing law and Dispute Resolution- These Terms of Use are governed by the laws of People's Republic of Bangladesh. The parties agree that any dispute or claim arising out of or in connection with this Agreement or its subject-matter, shall be subject to the non-exclusive jurisdiction of the Courts in Bangladesh. Foosto shall retain the right, at its option and for its exclusive benefit, to institute proceedings regarding or relating to your use of the Application and Service in the courts of the country in which You reside.
Assignability - Foosto may assign any of its responsibilities/obligations to any other Person without notice to the User, at its sole discretion. However, you shall not assign, sub-license or otherwise transfer any of your rights under these Terms of Use to any other party, unless a written consent is taken from Foosto.
Severability - If any provision of these Terms is held to be unlawful, void, or for any reason unenforceable, then that provision will be limited or eliminated from these Terms to the minimum extent necessary and will not affect the validity and enforceability of any remaining provisions.
Waiver - Failure by the Foosto to exercise any right or remedy under these Terms does not constitute a waiver of that right or remedy.
Force Majeure - Foosto is not liable for failure to perform any of its obligations if such failure is as a result of Acts of God (including fire, flood, earthquake, storm, hurricane or other natural disaster), war, invasion, act of foreign enemies, hostilities (regardless of whether war is declared), civil war, rebellion, revolution, insurrection, military or usurped power or confiscation, terrorist activities, nationalization, government sanction, blockage, embargo, labor dispute, strike, lockout or any interruption or any failure of electricity or server, system, computer, internet or telephone service.
Links to third party sites - The Application may contain links to other applications ("Linked Sites"). The Linked Sites are not under the control of Foosto or the Application and Foosto is not responsible for the contents of any Linked Site, including without limitation any link contained in a Linked Site, or any changes or updates to a Linked Site. Foosto is not responsible for any form of transmission, whatsoever, received by the User from any Linked Site. Foosto is providing these links to the User only as a convenience, and the inclusion of any link does not imply endorsement by Foosto or the Application of the Linked Sites or any association with its operators or owners including the legal heirs or assigns thereof.
Foosto is not responsible for any errors, omissions or representations on any Linked Site. Foosto does not endorse any advertiser on any Linked Site in any manner. The Users are requested to verify the accuracy of all information on their own before undertaking any reliance on such information.
Interpretation in this Agreement, unless the context otherwise requires headings are inserted for ease of reference only and are not to be used to define, interpret or limit any of the provisions of this Agreement; any reference in this Agreement to a statutory provision includes that provision and any regulation made in pursuance thereof, as from time to time modified or re-enacted, whether before or after the date of this Agreement; and any reference to a time limit in this Agreement means the time limit set out in the relevant clause or Sub-clause or such other time limit which may be mutually agreed by the parties in writing.
These "Terms of Use" and "Privacy Policy" of the Application constitute a binding agreement between You and the Company, and is accepted by You when you access this Application.
20
Payment Policy
This payment policy applies to all Users who sell or purchase products or services through the platform. It is a prerequisite to sell food through the Platform that a Merchant must provide his/her banking details to foosto.
Foosto charges a 15% commission fees from a Merchant's income in addition to appropriate VAT.
A Customer can order from Merchant and pay for the order in one of two payment processes: Two payment process are:

Payment using credit card: In case of process, the cost of the food including commission fees, VAT, delivery fees will be taken from the customer's credit card immediately to process the sale.
Cash of delivery: In case of this process, the cost of the food including commission fees, VAT, delivery fees will be taken during delivery the food. The delivery boy will collect the money

foosto uses a third-party payment processor (the 'Payment Processor') to link your credit card account for use of the Card Services. The processing of payments or credits, as applicable, in connection with the Card Services will be subject to the terms, conditions and privacy policies of the Payment Processor and your credit card issuer in addition to this Agreement. foosto is not responsible for any error that occurs during any offer or special redemption process, including any error by the Payment Processor. In connection with your use of the Card Services, foosto will obtain certain transaction details, which foosto will use solely in accordance with our Privacy Policy. foosto reserves the right to, at its sole discretion; modify its pricing at any time upon notice on the application. foosto is under no obligation to send personal notices to each of its registered Users.